July 2017 Welfare Neutering Initiative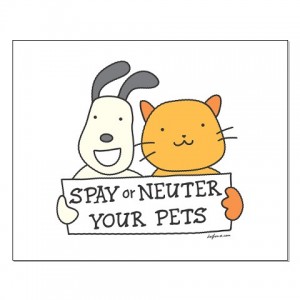 If you're wondering how we did with our Welfare Neutering Initiative back in July, we have the figures to share with you:
Full cost vouchers issued:             53
Full cost vouchers redeemed:      49
Dogs neutered:                                 18
Cats neutered:                                  31
Total funds spent:                           £ 3,228.54
This means that because of your donations to us, you've helped 49 animals in the Furness area to be healthier and happier, to hugely help prevent the stray and unwanted animal population from increasing, and thus prevent misery for countless innocent creatures that could have been placed in that position.
Our local commitment to neutering as a way of protecting animals is so strong, we will be running another welfare scheme before the end of the year for a limited period, likely to start in November or December.
Every penny donated to us is spent in the Furness and Barrow 
area, so please do continue to support us in our fundraising, which all goes to benefit the cats, dogs and other animals we rescue and protect through our branch.